When people ask, "how did you get the idea for that story?" it's useful to be able to remember that exact instant when the lightning struck, when the light bulb glowed, when the muse whispered. For some of my stories, I can. For others, I have no idea.
People expect you to remember. They want to hear about the light bulb moment. After all, that's a bit of a story in itself.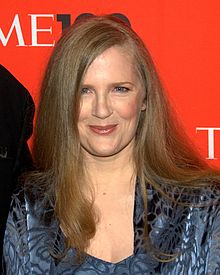 Suzanne Collins, author of the Hunger Games series, has a great story for how she came up with the idea for the first book in the series. As reported here, she was channel-surfing between a reality show involving a competition among young people, and some news coverage of a war. The two TV shows blurred in her mind, and she came up with her book idea. She also claims that the Greek myth of Theseus and the Minotaur, which she read at age eight, became the inspiration for the plot.
This is often how it happens. Two or more ideas get merged in your mind, and they can be widely separated in time. Some of these ideas could be something half-remembered from childhood.
On occasion, an entire story coming to a writer in a flash, so that it becomes a race to get it written down before the memory degrades. Other authors refine and mature a basic idea over time before they are ready to write. Whichever method you use, it's still a good thing to write down the initial idea right after the bulb illuminates, perhaps in a daily journal. That way you'll be ready when people ask.
What's that you're thinking? You're wondering how I got the ideas for some of my recent stories? How nice of you to ask.
"A Clouded Affair" came from a clash of two ideas. I was in a dieselpunk mood, having never written in that subgenre. Then I saw the call for stories for an anthology titled Avast, Ye Airships! Clearly, they wanted steampunk. What to do? How about a battle between a steampunk pirate and a dieselpunk pirate?
For "Time's Deformèd Hand," I was responding to a planned anthology of Steampunk Shakespeare stories. I wanted a lighter tale, so I reviewed the Bard's comedies, and selected "A Comedy of Errors." Clockpunk seemed a better fit than steampunk, so I went with that. While my story didn't get picked for the anthology, it found a happier home as part of my What Man Hath Wrought series.
"The Cometeers" is one story whose genesis I don't recall. For some reason, I must have been thinking about save-the-Earth-from-destruction plot lines, and thought about how I could set such a story in the steampunk era.
Here's a sneaky notion, to wrap things up. Since you won't always recall the "ah-ha moment" when a story idea occurred to you, and since your zillions of fans will demand to know how it actually happened, it's probably okay in this instance to make up a story. After all, you're a fiction writer—making up stories is what you do. Moreover, who would say your explanation is wrong? Certainly not—
Poseidon's Scribe