Remember the TV show 'Cosmos?' No, not the new one starring Neil deGrasse Tyson (though I enjoyed that too). I mean the original Cosmos, starring Carl Sagan. There's a brief part of one episode that's stuck in my mind for all the decades since that show first aired.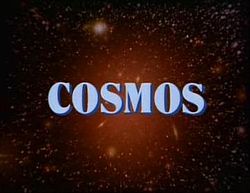 You can see the episode here and the part I recalled is from time 41:45 to 42:30.
In the clip, Carl Sagan is standing in a library. He says, if you read one book a week, over a normal human lifespan you can read only a few thousand books. (50 books per year times 70 years would be 3500 books.) He then paces off a distance across some library shelves to indicate that many books.
After remarking on how that's only a tenth of a percent of the content of a library, he then says, "The trick is to know which books to read."
That's it. No follow-up. He goes on to discuss other things.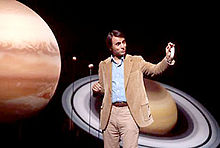 Thanks, Dr. Sagan, for clearing up that mystery of the universe.
How about telling us which books? Is there a list somewhere? Don't just leave us with "the trick is…" without solving it for us!
Okay, okay. I do really like Carl Sagan, and loved the show. And I get what he was saying. His main message is that our lives are too short to permit soaking up all of human knowledge. As you choose books to read, go in with the understanding that you ain't gonna read 'em all.
Moreover, there can't be one right answer to the question of which books to read. There are billions and billions of answers. (Yes, I had to say that.)
But allow me to take up Dr. Sagan's challenge, and to set up some criteria for selecting books to read, given that you can't read 'em all. Here's my answer to "which books to read:"
Read books you think you'll enjoy

. This is the most important criteria, since if you don't like reading, you'll stop. You'll never come close to reading a book a week for life.
Read some classics, on occasion. They represent the greatest wisdom of the ages, and they have persisted because their value and relevance is timeless.
Read way outside your interest area, on occasion

. This helps broaden your knowledge, and you never know when one such book might spark a new passion for you. Try to eventually cover the whole Dewey Decimal System, and all fiction genres.
Read both fiction and non-fiction

. You can choose the percentage of each according to your preferences, but I think there's value in both.
Read books by authors you enjoy, and also give different authors a chance

. There's a strong temptation to keep reading books by the same author. After all, you liked the previous one; chances are you'll like the next one. That's fine, but it's okay to read books by authors who are new to you, every once in a while.
Give each book you select a chance, but don't be afraid to abandon it

. Read past page one; often the value of a book won't become apparent until later. However, if you're well into the book and getting nothing out of it, stop and get another. Your lifespan is too limited and there are too many better books for you to slog through reading a bad one.
That's it, my attempt to respond to Dr. Sagan's challenge to all of us, to figure out which books to read.   They may not be the best criteria in the cosmos, but they're good enough for—
Poseidon's Scribe
Please follow and like me: