For me, writing fiction is a hobby. Maybe it's the same for you. I figured I'd do a little comparison of writing to other hobbies you (and I) might have chosen instead.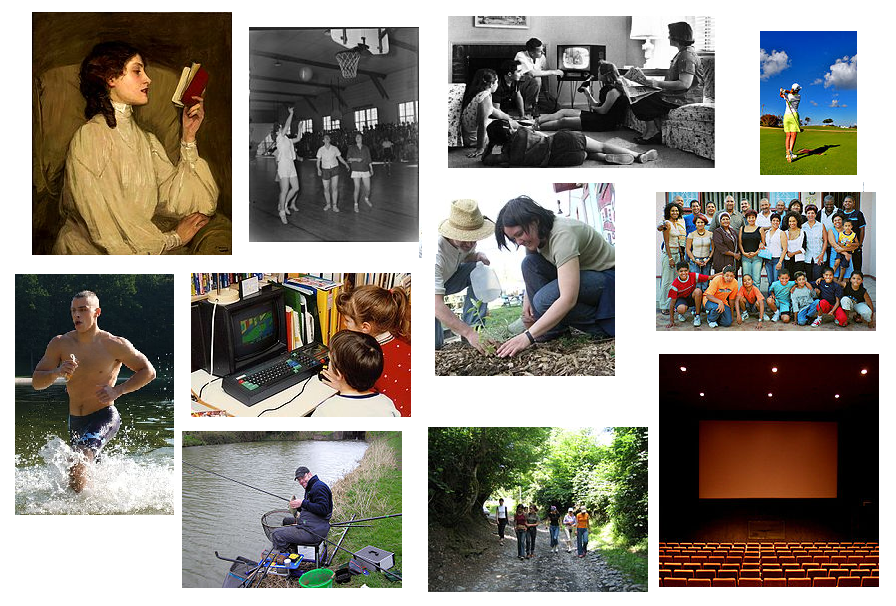 Wikipedia defines a hobby as "an activity, interest, enthusiasm, or amateur pastime that is undertaken for pleasure or relaxation, typically done during one's leisure time." The entry categorizes hobbies as Collection, Competition, or Observation hobbies, with indoor and outdoor subsets of each. Writing, though it usually occurs indoors, doesn't fit cleanly in any of the prime categories, since it's not really about collection, competition, or observation (though it has elements of each).
Unfortunately, there doesn't seem to be a definitive study of the most popular hobbies, and the various website lists are all different. On the lists I've found, the following hobbies seem to keep cropping up as the most prevalent: Reading, Watching TV, Family time, Fishing, Going to movies, Gardening, Computer activities, Walking, Team Sports, Exercise, Renting movies, Listening to music, Golf, Traveling, and Entertaining.
I was intrigued to see Reading as #1 in a couple of lists; great news for writers! I also noticed how the most popular hobbies are low- or no-cost activities; no wonder they're popular!
I found a list of hobbies that actually make money, and writing comes in at #3 on that list: Web design, Photography, Writing/Editing, Crafts, Coaching sports, Playing guitar, Organizing, Baking, Walking Dogs, and Shopping.
By definition, hobbies are for pleasure and relaxation, not necessarily for earning money, but it is an added bonus if your hobby pays you. And writing certainly can. For many writers, their dream is to shift their hobby to their livelihood, and that is possible.
How, then, does writing stack up against other hobbies? Some may consider these to be its disadvantages:
• It's solitary
• It's sedentary
• It requires some talent, or the willingness to develop talent
• It may take years before you're published, or paid for your writing
Regarding those first two, you could always supplement with another hobby to make up for them.
On the positive side, writing has the following advantages:
• As discussed already, you can earn money
• It's relaxing
• It's a wonderful outlet for creative impulses; you create people and worlds
• There are few joys that can compare with getting a story accepted, and then seeing your name in print
As hobbies go, writing may not be for everyone, but you might end up loving it as much as—
Poseidon's Scribe