Should you aim to be prolific?  To be prolific as a writer means to be highly productive, to write a lot, and (one hopes) to be published a lot.  Should that be your goal? If so, what is the key to being prolific?
The ultimate aims of writers vary, but a short list of such goals could include:
I want to be a famous writer, popular in my own time.
I want my books to be remembered through the ages.
I just have an inner need to tell a story.
I want to maximize my financial earnings.
I want to publish as many books as possible.
I seek a combination of some of the above goals.
I was tempted to set up a graph with high quantity (being prolific) at one end and high quality at the other, and plot each goal on the graph.  For example, you might think goals 1 and 2 have to do with quality, while goals 4 and 5 are more concerned with quantity.  Such an analysis would have told you whether to churn out a lot of words, or self-edit like crazy to ensure each book is perfect.
Here's the problem.  As Joseph Stalin was supposed to have said, (even an evil dictator can utter one true statement) "Quantity has a quality all its own."  In a previous post, I mentioned Malcolm Gladwell's theory about becoming a genius in any particular field.  One element of that was practicing for 10,000 hours.  That implies quantity is a necessary step to quality.  To write well, you must first write a lot.
There are different ways to spend that 10,000 hours of practice, of course.  As I implied above, you might write your first draft, then do just enough editing to send it off and sell a mediocre story, then move on to the next one.  Or you could refine and polish every word, as a poet does, going over and over your story until you achieve earthly perfection.  At the end of that process, you might have a book that could satisfy goals 1 or 2 or both.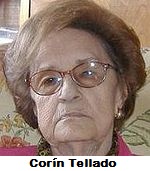 There's a list of prolific writers and one of my favorites–Dr. Isaac Asimov–is on that list.  He's not at the top, though.  That honor belongs to María del Socorro Tellado López, who wrote mostly under the name Corín Tellado.  She lived from 1927-2009 and wrote over 4,000 novellas.
If you hope to surpass her record, you'd better get busy.
Let's examine the productivity of Corín Tellado.  She sold her first novel in 1946, when she was about 19.  Her publishing house contracted with her to write a novella every week.  When I read that, I thought, "Okay, I could see having a very organized schedule that results in a novella each week."  But look closer at the numbers.  Say she wrote continually from 1946 until her death in 2009, a period of about 63 years, or roughly 3,276 weeks.  Only 3,276 weeks, and yet she wrote over 4,000 novellas.  She was cranking out a novella, on average, every 5.7 days.
Corín Tellado is the extreme example of being prolific.  You probably won't go that far, but imagine the discipline required, the organizational and time-management skills, the need to fill all available time with writing.  Not to mention the necessity to dream up numerous plotlines and characters.  These are the keys to being a prolific writer.
Whatever your goals as a writer, whether you aim for quantity or quality, I think you're still going to need (or at least aim for) the skills and attributes of a prolific writer.  Do you agree or disagree?  Leave me a comment.  But keep it short; I'm a busy man and have to finish my next novella in 5.7 days, or I'm not–
                                                                       Poseidon's Scribe