As I mentioned in my News page, Gypsy Shadow Publishing has accepted my story, "The Cometeers" which will be published as part of the What Man Hath Wrought series. The intended launch date is in early September.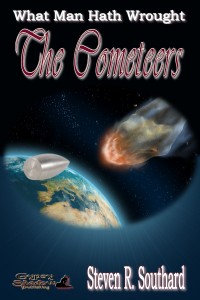 Here's the marvelous cover, designed by Charlotte Holley.  Yes, that's a planet-destroying comet headed right toward the Earth.  But if you look closer, you'll see an silvery man-made projectile on an intercept course.  Just possibly, its occupants might save the entire world.
Inquiries have been streaming in from every corner of the planet (and from some of the comets), asking what this story is about. Far be it from me to deny my fans information about my latest tale.
Here's the book blurb: A huge comet speeds toward a devastating collision with the Earth, but no one will launch space shuttles filled with nuclear weapons. It's 1897. Instead they'll fire projectiles from the Jules Verne cannon and try to deflect the comet with a gunpowder explosion. Commander Hanno Knighthead isn't sure he can motivate his argumentative, multinational crew of geniuses to work together. It turns out one of them is a saboteur. Then things get worse. Only a truly extraordinary leader could get this group to cooperate, thwart the saboteur, and jury-rig a way to divert the comet. Lucky thing Hanno brought his chewing gum.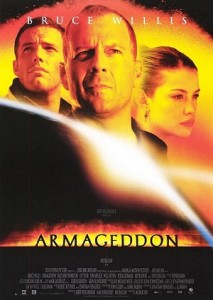 If you recall the 1998 movie "Armageddon," then you can think of my story as Steampunk Armageddon.
I don't recall the exact inspiration for this story. As stated in this post, and this one, I use the "seed and twist" method of coming up with story ideas. In this case the seed is the standard save-Earth-from-destruction idea, and the twist is to set the action in Victorian times.
My problem became one of technology. They just didn't have sufficient know-how in the Nineteenth Century to divert or destroy a comet. It's an open question whether we really have the technology today.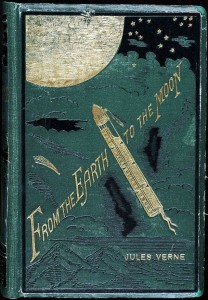 Therefore, I assumed the world of Jules Verne's novel From the Earth to the Moon.  In that world, men had already achieved space travel in 1867. With funds from many nations, the Baltimore Gun Club had built a 900 foot long cannon outside Tampa, Florida, and launched a projectile containing three men.
My story is set thirty years later and no one has used the cannon since, due to the enormous expense. With a giant comet on the way, however, something must be done, so every country contributes what it can.
You can't simply launch projectiles full of gunpowder at the comet and expect to hit it. The target is too small, the distance too great, and the calculations too imprecise. You must send men up also, in separate projectiles, to travel with your gunpowder bombs to make the necessary course corrections along the way.
That plan should work.
Unless something goes wrong.
"The Cometeers" will launch in September. For further updates, keep visiting this blog and reading the posts by—
Poseidon's Scribe
Please follow and like me: