Most writers love words. They adore the sound of them. They revel in learning new words. They marvel over a well-turned phrase. Do you?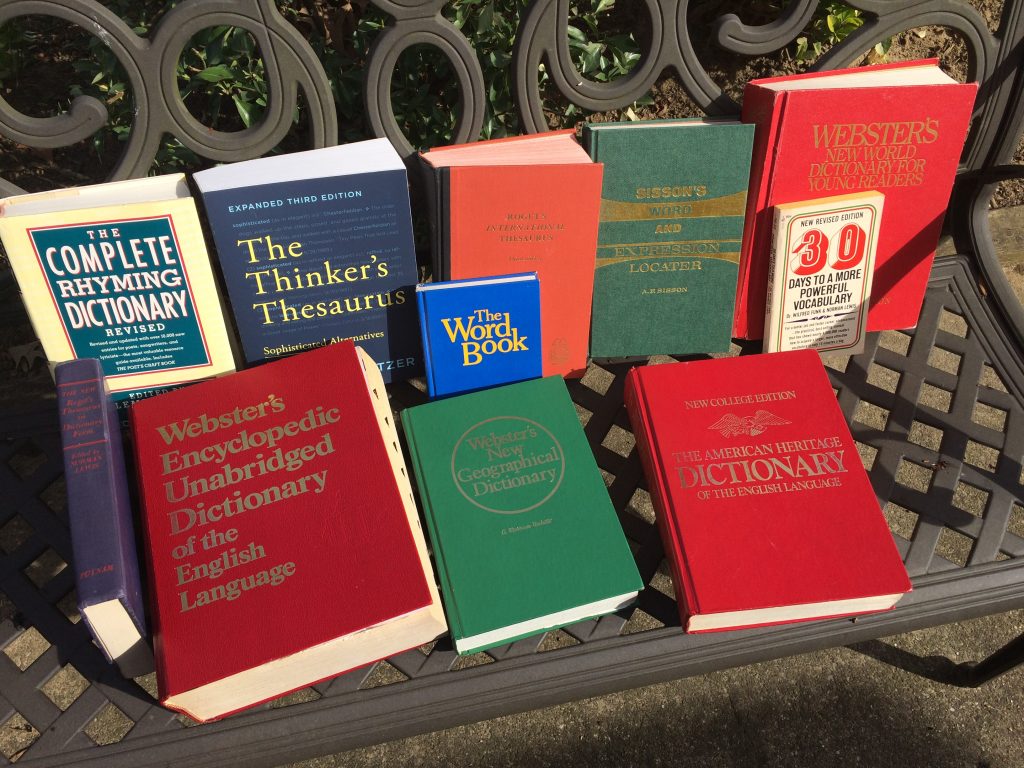 I'll define Leximania as an intense love of—bordering on obsession with—words. It's not necessary to have leximania to be a writer…but it helps. After all, to a writer, words are like a sculptor's clay, a composer's musical notes, a painter's palette and brush. Words are the tiny bits of noting which, when joined, make literature. They're the atoms of a writer's universe, so it's understandable if writers take an unusual level of interest in them.
When one of my daughters entered high school, we gave her a dictionary for her birthday. That evening, she came to me. "Dad, I think I found a mistake." She showed it to me, and, sure enough, there was an error in her dictionary.
I was very proud of her. That's what I'm talking about—not just finding the mistake, but paging through the dictionary, maintaining an interest in the words and definitions, and getting lost in them long enough to notice the mistake. That's Leximania.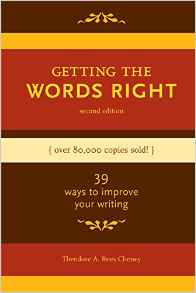 In Chapter 31 of Theodore A. Rees Cheney's book on editing, Getting the Words Right, he says, "Unless you become a work geek, you'll have trouble making it as a writer." He defines a word geek as one who listens to other people's use of words, both spoken and written; one to whom a dictionary is a friend; and one who delights in discovering and using new words.
There's a time in our lives when we're all leximaniacs. Between the ages of 18 and 36 months, you were learning 10-20 new words a week. At that age, you loved learning new words. When you heard a word, and learned what it meant, you rolled it around; you sounded it out; you used it.
Back then, you had particular fascination for words that were fun to say, including abracadabra, blob, banana, baboon, balloon, cuckoo, hocus-pocus, itty-bitty, kitty-cat, knickknack, mumbo-jumbo, teeny-weeny, teepee, topsy-turvy, yo-yo, and zig-zag. Note the interest in rhythm, alliteration, and repetition.
At some point, your vocabulary growth spurt tapered off. Most of us decide we know enough to get by, and don't bother learning many new words after that.
For writers, leximania either never subsides, or is renewed at some point. However, it's expanded beyond a love of fun-to-say words. It now includes obscure words with precise definitions or connotations that are perfect fits for a story in progress. It includes unusual parings of words that convey just the right idea. It includes words that give a sentence almost poetic rhythm and flow. It includes short, abrupt words to end a sentence with punch.
To sum up, here are some common symptoms of leximania. Do you:
Turn to a dictionary or thesaurus for one word, and end up lost in the book for ten or more minutes?
Read or hear an unfamiliar word, look it up, and use it several times that week?
Listen to people speaking and try to detect their repeated words and phrases, the rhythm patterns of their sentences?
Make a conscious and systematic effort to build your vocabulary?
Pause while reading a book to repeat a word or phrase and just admire the author's genius in word usage?
If you answered yes to two questions, you may have the early onset. Three affirmative answers confirms the diagnosis. Four or more 'yes' responses suggest a severe, and probably incurable, case…one from which you don't seek a cure.
Leximania, though rare, isn't harmful and may actually extend your life. If you 'suffer' from it, my advice is to consider becoming a writer. Ending disclaimer: I'm no doctor, I'm just—
Poseidon's Scribe
Please follow and like me: