It's just not working. Try as you might, you've been writing like mad but not seeing any success. You're seeing either lackluster sales or none at all. This isn't how you imagined writing would be. What do you do?
There may be many reasons you're not attracting readers, some due to the genre you've chosen. That genre may be unpopular or out of style. It may be saturated which makes it tough for new authors to break in. It could be that your stories are too similar to those of other, more famous, authors in that genre. Perhaps you're trying too hard, focusing on staying within genre limits rather than telling a good story.
If the problem is due to one of these reasons, have you considered switching genres? Maybe you could try that just for a while, to establish a faithful readership, and then switch back to your favorite genre.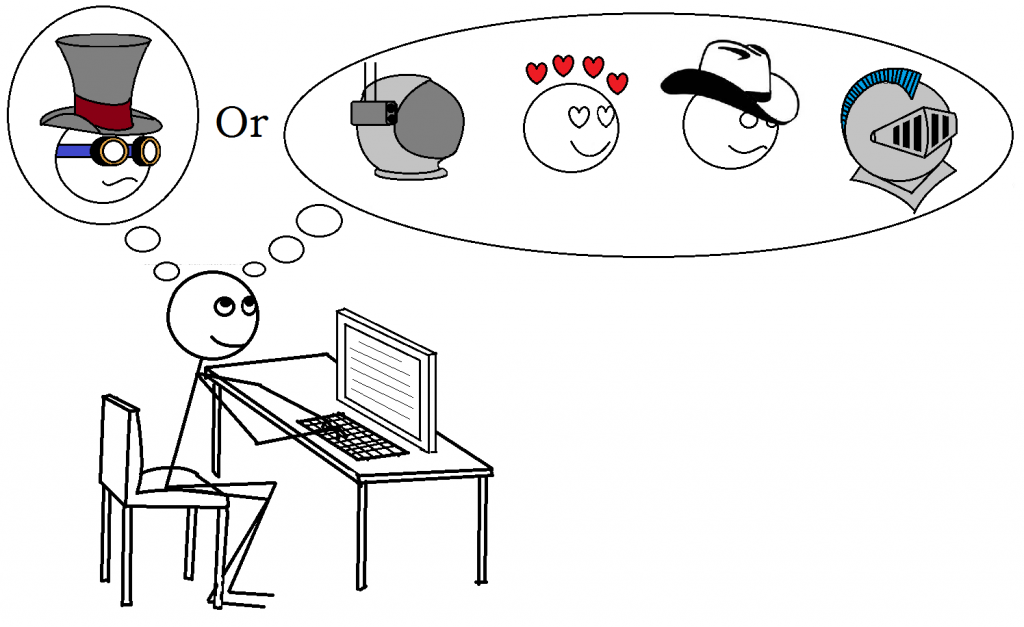 You might have rejected the idea of switching genres already. I can hear your reasons now:
"I'm no quitter. What happened to the virtue of persistence?"
"I hate all the other genres. My favorite is the only one I'd ever want to write in."
"Right now, I might be on the brink of success. What if my next story is destined to be a bestseller?"
"There's no guarantee I'll succeed in any other genre, either."
There's some merit in all those reasons, but on the other hand, no one awards prizes for banging your head against a wall. Sisyphus was forced to roll that stone up a mountain, but you have a choice; you can leave the stone alone and walk away.
Here are some advantages you might experience if you try switching genres:
It could give you a fresh perspective. You've been looking at the craft through the lens of your favorite genre. With your view broadened, your writing may improve.
You will learn new things. As you research your new genre, you'll benefit from the increased knowledge.
Whether due to the new perspective, or what you've learned, the experience of writing in the new genre might enable you to write better and more saleable stories in your favorite genre.
You might become a huge success. Sometimes, in life, you find you're quite good at things you hate doing. Of course, phenomenal sales might make you re-evaluate whether you really hate that new genre as much as you thought.
You may discover that this experimental method of discarding things that don't work and trying alternatives, is applicable in other areas of writing besides genre. It applies to writing techniques, book marketing methods, story lengths, etc.
The writing biz is full of examples of writers who achieved success by switching genres:
| | | |
| --- | --- | --- |
| Author Name | Initial, failed, genre(s) | Success genre |
| Agatha Christie | Spiritualism, paranormal | Mystery |
| Horatio Alger, Jr. | Essays, satirical poetry | Rags-to-riches boys stories |
| R. L. Stine | Children's humor | Children's horror |
| Dean Koontz | Science fiction | Suspense thrillers |
| Louis L'Amour | Adventure and Crime | Westerns |
| Mickey Spillane | Comic books | Detective fiction |
| Mary Higgins Clark | Historical fiction | Thriller |
| Jules Verne | Historical adventure | Science Fiction |
Regular readers of my blog know I've dabbled in various genres myself. Although my favorite is alternate history (especially steampunk and clockpunk), I've written fantasy, horror, science fiction, and even some romance. The most successful in terms of sales has been my horror story. I'm not attracted to that genre, and it's likely that the great sales are due to other stories in the anthology besides mine. Therefore, it's questionable whether I'd really attract more readers if I switched to writing horror.
Has this blog post caused you to consider switching genres? If you do switch, please comment and share your results, whether successful or otherwise, with—
Poseidon's Scribe
Please follow and like me: