One of the oldest sayings about writing is "write what you know."  Its originator is unknown.  Is this good advice, or bad?
This much is certain; it's a lucky thing some great writers didn't actually follow that advice.  For one thing, we never would have had any science fiction or fantasy, since no writer has gone through the experiences of characters in those sorts of stories.
Or have they?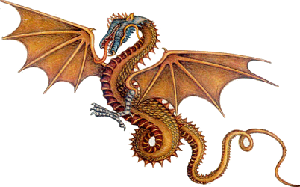 In one sense, all characters encounter problems and experience emotional reactions to those problems, then seek to find a resolution to those problems.  All writers, all prospective writers, and even all people have done these things.  Maybe you haven't battled menacing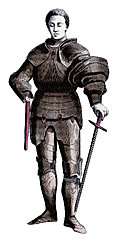 wyverns with a magic sword, but you've felt fear, had adrenalin rushes, struggled to overcome a difficulty, experienced a feeling like all is lost, grabbed for one last chance, and felt the triumphant glow of victory.  You've had the sensations your character will have.  Even though you're writing about a heroic knight in some never-time of mystical wonder, you're still—in one sense—writing what you know.
I suspect some long-ago teacher coined the maxim after first giving students a writing assignment and listening to a student complain about not knowing what to write.  The answer "write what you know" isn't a bad one in that circumstance, since the students aren't seeking wider publication, and writing about something familiar can free the student from worrying about research or getting facts wrong.
For a writer who is seeking publication, we'll have to amend the adage.  Write what you know, so long as:
It's not just a list of boring events from your real life;
You give us (your readers) an interesting plot and engaging characters;
Your descriptions grab us and insert us right into your setting, your story's world; and
Your writing touches something inside us and helps us feel what your main characters feel.
So what you know may be that ugly incident at the school playground from third grade, but don't give us the play-by-play of that.  Please.  Instead, use the feelings of that long-ago afternoon, but make the events happen in a different time and setting, with different characters.  If your setting is a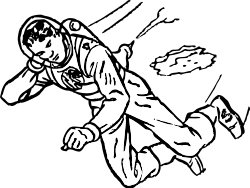 far-flung planet and your characters are wearing space suits and packing blaster pistols, you might want to do some research to ensure plausibility.  But if you're true to the emotions you felt on that playground, they'll come through as genuine in your story and your readers will connect.
So, Beginning Writer, if you're stuck and don't know how to get started, try writing what you know, then edit it into what readers want to read.   Just some more free advice from—
Poseidon's Scribe