How can you cause your readers to cry?  No, I don't mean crying about having bought your book.  That's easy.  I want to explore how you should write so as to cause readers to experience a powerful emotional reaction, one you actually intend to cause.  It need not be sadness, but any powerful reaction.
I can't find the precise quote, but Isaac Asimov once said the aim of writing good fiction is to maximize the emotional response of the reader.  That makes it sound so mathematical; simply take the multi-dimensional equation for reader emotional response, select the right combination of character, setting, and plot variables that result in a local maximum in the solution surface.
Right.
Except there is no equation, and none of those story elements are numbers.  In fairness to Dr. Asimov, I'm pretty sure he knew that too.
But what if we looked at this another way?  Maybe there's some trick or shortcut that always works, some valve in the human psyche you can turn with just the right words, and cause tears to flow.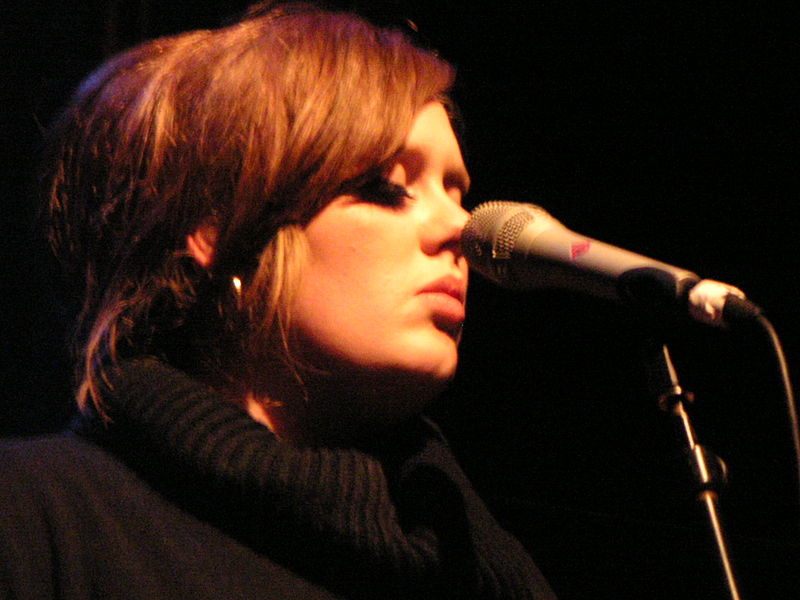 Consider the singer and composer Adele, and her song, "Someone Like You."  That song has a reputation for causing listeners to cry.  What is it about that song?
Over two decades ago, Dr. John Sloboda, a British psychologist, studied the phenomenon of music making people cry and concluded most of the sob-inducing passages (including, it now turns out, "Someone Like You") contained a common element.
That common element is known to music scholars as an appoggiatura.  It basically involves delaying the resolution of a melody through use of an interfering note that creates a brief emotional tension prior to completing the melodic phrase with its logical conclusion.  There's more to the definition, but I wanted to convey that this is a single, simple musical technique.
Really?  That's all there is to it?  Composers have a simple trick by which they can make us cry, and there's nothing we can do about it?  Of course it's not that simple.  Appoggiaturas may be a part of it, but there's also something about how the rest of the melody flows, the singer's voice, and the powerful meaning of the words.  I believe it's the combination of all those things that brings magic to "Someone Like You."
Getting back to writing…is there, then, some formula for writing fiction that makes readers cry?  For us authors, where is our appoggiatura?  Here are some things that might work, but this can't be an exhaustive list:
A character the reader cares deeply about.  (How to achieve that is a blog subject in itself.)
A "bad" event happens to that character.  Something like death, serious injury, divorce, leaving for a long time, etc.
A skillful management of reader tension, through use of words that jar a bit, and delay the resolution of emotion.  This relates to the appoggiatura in music.
Another character to experience the emotion intended.  I think this can be optional, since it's the reader's emotion we're after, but it helps for the reader to experience the sadness along with a character.
I don't know of any scientific studies of books that make people cry, analogous to Dr. Sloboda's studies of music, but I suspect the above elements might be common features in anyone's list of tear-prompting literature.
Please leave a comment on all this, if you can pull yourself together.  With a box of tissues by my side, I'm—
                                                   Poseidon's Scribe