…for writing, I mean.  If you're an author, how do you get in the best possible mood to write?
Face it, not every moment of the actual process of writing involves the seamless flow of ideas from brain down to fingers typing with frenzied speed on a keyboard.  There are moments (minutes, hours?) spent staring out the window, looking at a world that's become far more interesting than the problem of figuring out what the next word should be.  At those times, you need a way to get unstuck.
To be clear, I'm not talking about the classic "writer's block" where you can be stuck for long periods of time—months or years—and unable to get any creative ideas.  I'm talking about the lesser nephew of writer's block—let's call it writer's clog—a temporary condition where your muse has already whispered the story's basic idea and sketched out a rough plot.  She has since flitted off to Tonga, or wherever she flits to, and left you in charge of the actual writing part.  You've worked on the story for a few days, but all of a sudden words aren't flowing.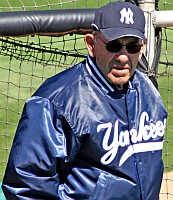 Yogi Berra said of baseball, "Ninety percent of this game is half mental," and I calculate that statement is eighty percent more true of writing.  So your writer's clog problem is most likely a mental one.  Now, how are you going to stimulate your mind so it wants to write again?
The simplest way for me is to recall the thought process that led me to the story.  That usually conjures up pleasant memories of the initial enthusiasms, the high expectations of how good the story could be.  Back at that earlier time, my muse had just whispered the story idea and it sounded great.  At that moment, I knew the world needed to hear that story and I was excited about the notion of bringing it forth.
But let's say that's not working for you.  Consider using this interesting property of your mind—it can associate two things together (like putting two documents in the same file) just because they happened at the same time, no matter how unlike they are.  Let's say the muse conveyed the story idea to you while you were in the shower, or mowing the lawn, or out for a walk.  Strangely, your mind now connects your story with that experience.  You might be able to regain your passion for the story, and relieve the writer's clog, by recreating the experience.
Another method is to artificially create a mental association that's easier to replicate later.  During the first day of writing the story, while the fervor is still there, the muse's ideas fresh in your mind—you can make your own mental linkage by finding a picture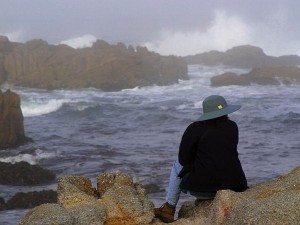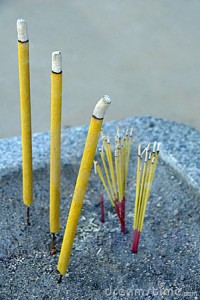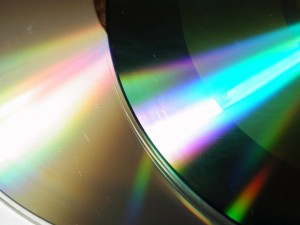 that depicts something about your story (a scene or character) and staring at it.  You could burn some incense or put out some potpourri and stimulate a fragrant linkage.  Or you could play a CD where the music suggests something about the story, thus establishing an aural connection.
Now whenever you see that picture, smell that scent, or play that CD, you will think of your story and likely be in the mood to continue writing it.  Think of it as Writer's Clog-Be-Gone (patent not exactly pending).
Do you think this technique might work for you?  Has it worked?   Let me know by clicking "Leave a comment."  It's down there right below where I sign this entry as…
Poseidon's Scribe