During my book launch at BALTICON, friend and writer Kelly Harmon took some pictures of Steven R. Southard, my alter ego.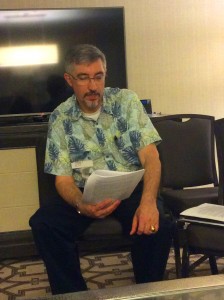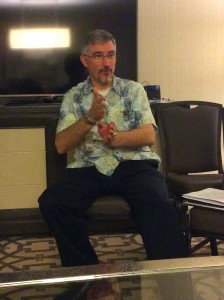 At the book launch of "Ripper's Ring," I described the story, passed around my 3D-printed version of the Ring of Gyges, and read an excerpt from the story.
It was the first time I had conducted a book launch at a con, and I learned some things about how to do it better next time.
My thanks to Kelly Harmon for taking the pictures. It's much appreciated by—
Poseidon's Scribe
Please follow and like me: