What if one of my children—or later, one of my grandchildren—was to ask if she should be a writer? What should I tell her?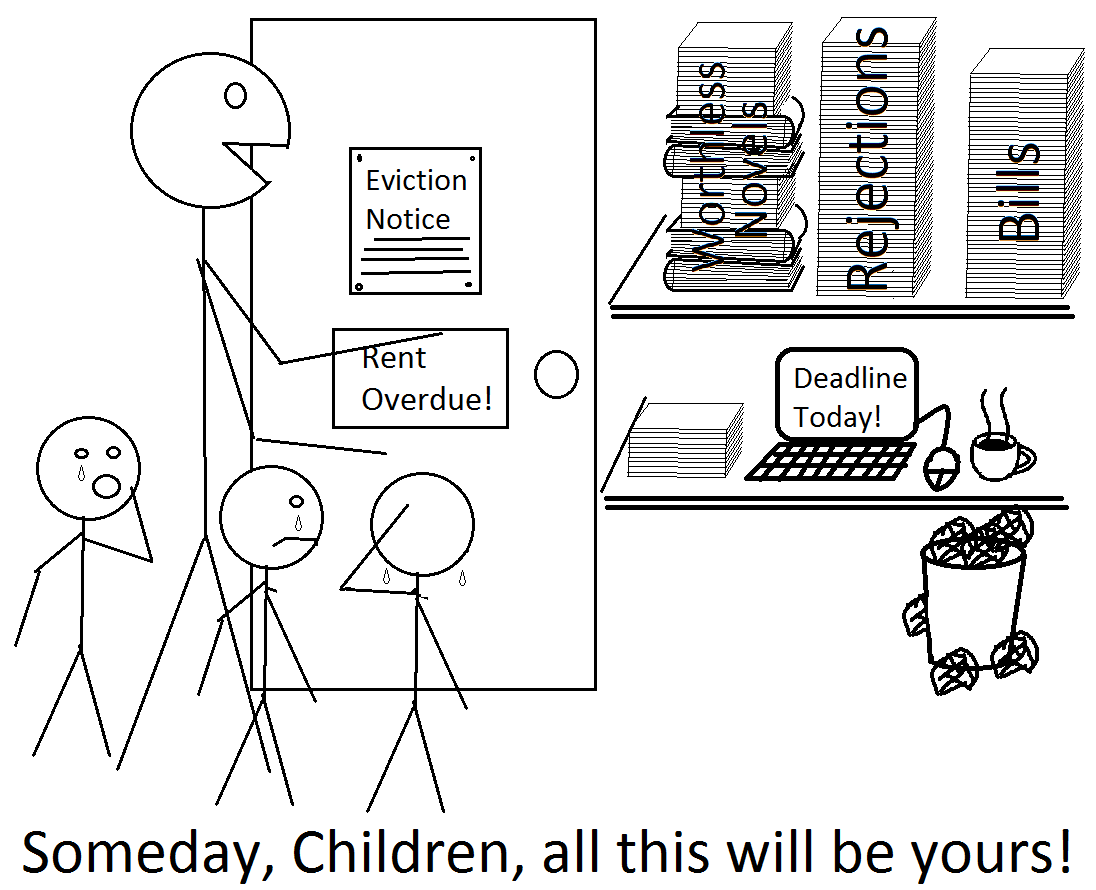 It would be easy to recall all the downsides and advise her to grow up to be something—anything—else. Why subject my own flesh and blood to the long hours alone, the frenzied and awful first drafts, the agony of editing, the anxiety of submission, the torture of rejection, and the years of solitary obscurity?
Why not spare her all that, since I know about it and she can benefit from my wisdom?
But then…
There is that giddy enthusiasm as a good story idea takes hold in your mind, the godlike power of creating a world and peopling it, the fun of coming up with a clever line, the thrill of getting your first (and all subsequent) acceptances, and the ecstasy of seeing your name in print. There's all that.
Looking back on what I wish I'd known, should I tell her that stuff too? Should I tell her:
she shouldn't expect instant success? It may happen, of course, and I'd be very proud if it did, but chances are low.
to, therefore, get and keep a day job, (or marry into wealth)?
to consider certain genres and shun others? Romance and horror sell well, but others are so-so.
to be unafraid of submitting (like I was for a long time)? Even if I told her, would it make any difference?
that rejections are no cause for distress? A rejection is not the end; it's the beginning of new opportunities for that story and that market.
When it comes down to it, I guess all she really needs to know is whether she has an inner drive to tell a story through written words. Does she have a fire inside that will burn despite any setback, any hardship? Is her little mind filled to bursting with an idea that must get out somehow?
That's something I don't know, and can't impart.
If the passion isn't there, nothing I can say will make her a writer.
Conversely, if the passion is there, nothing I say will stop her from writing.
If you're a writer, leave me a comment about what I should tell a child or grandchild who's curious about becoming a writer. What did you tell your child? Because if there's one author who's aching to know such things, it's—
Poseidon's Scribe
Please follow and like me: