The hits just keep on coming! Today I go to England to continue my series of interviews of authors whose stories appear in the upcoming anthology Avast, Ye Airships!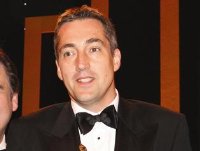 I interviewed Ross Baxter, who completed a career in the Royal Navy and now concentrates on writing sci-fi and horror fiction. His varied work has been published in print and Kindle by a number of publishing houses in the US and the UK. He's married to a Norwegian and with two Anglo-Viking kids, he now lives in Derby, England.
Let's weigh anchor and get the interview underway:
Poseidon's Scribe: When and why did you begin writing fiction?
Ross Baxter: I began writing fiction to relieve the boredom of long night watches when serving with the British Royal Navy Reserve. Not that I didn't enjoy my time, but it did drag on occasion. That was about twelve years ago. I left the Royal Navy Reserve after 30 years service in October 2011, and finding more time on my hands increased my writing rate accordingly.
P.S.: What are the easiest, and the most difficult, aspects of writing for you?
R.B.: Ideas are the easiest things, but committing them to paper is the hardest. I'm not the most academic person, and I'm afraid never listened much in English classes at school. As a result I really have to work hard on grammar and style, both which are a challenge.
P.S.: Your website states you're an author of horror, sci-fi, and westerns. What about those genres intrigues you?
R.B.: Many will disagree, but I feel westerns and sci-fi are very close bedfellows. Both share an expansive landscape, both are unimpeded by the "norms" of society, and in both anything can happen (literally). Which is why I love both genres. Horror is also a favourite as it can span many genres, which gives a horror yarn a huge scope.
P.S.: Is the Western genre still retaining some popularity?
R.B.: Unfortunately, I think that the Western genre is effectively dead. Yes, from time to time someone tries to resurrect it, yet despite some brave attempts it now remains virtually a small niche. It is a shame that it no longer captures the imagination of the vast majority, and I'm not sure why this is the case. Take the relatively recent TV series Deadwood; to me it was superb in every way and perfectly shows the depth and width of the canvas that Westerns can provide, yet it was well down in the popularity charts. (I should take this opportunity to recommend the novel Deadwood by Pete Dexter; an excellent read).
P.S.: How did your career in the Royal Navy influence your writing?
R.B.: It certainly imparted an understanding of the military, and what it means to live and serve in close confines with others. It also spawned a whole legion of ideas, many based on actual events.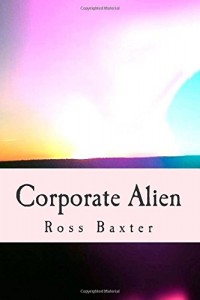 P.S.: Your novel Corporate Alien was recently published. Please tell us about it.
R.B.: It is my first novel, a science fiction space opera heavily influenced by authors such as Iain M. Banks and Alan Dean Foster. Although sci-fi, anyone who has suffered in the recent economic downturn should be able to easily relate to it. It's all about corporate greed, corporate (ir)responsibility, and how easy the downtrodden become even more downtrodden. I'm hoping it will sell well in Detroit!
P.S.: What are the common themes of your short stories and novels?
R.B.: I have to say that most are relatively dark, although I do strive to inject some humour. I do enjoy trying different things though, and this has worked well in the past few years with my biggest selling stories actually being an erotic romance novella, and a story for kids!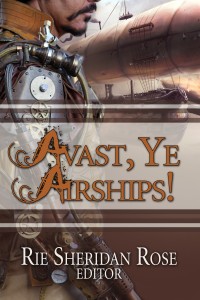 P.S.: Your short story, "Go Green," will appear in the anthology Avast, Ye Airships! Can you tell us a bit about the protagonist and his or her main conflict?
R.B.: This is my third published steampunk story, and the characters are the same as in the first two. All the stories are set in an airship converted into a floating brothel, and "Go Green" continues the series based on a flashy, leather-clad ex-Colonel and his level-headed female engineer.
P.S.: What is your current work in progress? Would you mind telling us a little about it?
R.B.: I'm finishing my second novel; a nautical thriller set in South-East Asia in present times, regarding increasing tensions amongst Pacific-rim countries following the sinking of a research vessel by the Chinese off the Spratly Islands. It's full of murdering Russians, trigger-happy Chinese and the US Seventh Fleet: it's a scenario that could happen at any time!
Poseidon's Scribe: What advice can you offer aspiring writers?
Ross Baxter: Practice, practice, practice…and keep at it. It took me seven years before I got anything published, but the practice and hard work did finally pay off.
Thanks, Ross! You've reminded me that despite the close alliance between the US and the UK, we may never agree on the spelling of certain words. I certainly wish you great success. My readers can find more about Ross Baxter on Twitter, Facebook, Goodreads, Amazon, LinkedIn and his website.
Poseidon's Scribe
Please follow and like me: