You see it in the submissions guidelines for almost every market–"Submit your best material," or words to that effect.  If not stated, it's implied, since they'll just reject manuscripts containing too many editorial errors.
I'm speaking here of the traditional method of getting short story fiction published, dealing with editors.  However, the answer is the same even for self-published works.
Some writers chafe at the requirement to submit your best material.  "Why are they called Editors," these writers ask, "if I'm the one doing the editing?"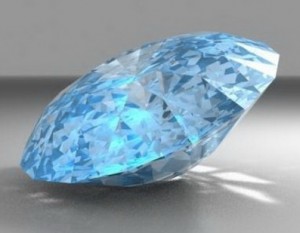 Such writers think their job is to cleave the diamond shape out of rough stone, cut each facet almost flat, and then hand the gem over to the Editor who works it against the polishing wheel.  Finally the Publisher displays the brilliant, gleaming diamond in his store.
Advocates of this view say they can't really be expected to get every little detail right.  It's hard enough to be a writer without being an Editor too.  How is a writer supposed to be prolific and also submit perfect manuscripts?  If the writer is spending all that time with editing third, fourth, fifth drafts, she's getting less real writing done, isn't she?
Let's look at the matter from the editor's point of view.  I've never worked as an editor, so I'm guessing here, but all the editors reading my blog will tell me if I'm wrong.
There is some process involved in the decision to accept or reject an incoming manuscript.  I suspect editors judge stories against the following criteria at least:
1. How well does the story fit with the publisher's needs?  Is it compatible with the magazine or anthology?
2. How original is the story idea?
3. Can this story sell in today's market?  Is it in line with, or just ahead of, an emerging trend?
4. What is the quality of writing?  I don't mean the minor editing issues, but instead an assessment of the writer's talent in storytelling, choosing words well, creating compelling characters, setting a scene, advancing a plot, use of tension and suspense, etc.
5. How much editing will be required to bring this story up to the quality level needed for publication?
Only one of these criteria deals with the amount of editing to be done.  But your story could clear just over the threshold of acceptance in four categories and still be rejected.  I hear your objection already.  Yes, it's possible your story could exceed the threshold in the first four categories by far so the editor decides to accept it even though the diamond needs considerable polishing.  Do you want to count on that for every story?  Every market?
I'm sure Editors would rather do the sort of editing that improves the manuscript's quality, mentioned in item 4 in the list above.  Suppose, instead, she is dealing with matters of basic English–leaving out punctuation, wrong word choices such as farther/further or continuous/continual, wrong verb tense, subject-verb disagreement, overuse of the author's 'pet words,' sudden point of view shifts, weak verbs, etc.  She must conclude the writer is not serious about his craft.  The decision to reject is much easier in such cases.
I'm not saying I'm perfect in this regard, but my message is:  don't make it easy for the editor to reject your stories.  As a writer, you are both the diamond cutter and the diamond polisher.  Those of you who self-publish have both roles by definition, so you must polish well.  So get polishing, writers.  Your prospective readers want to see your diamonds sparkle!  So does–
                                                                        Poseidon's Scribe
Please follow and like me: