Today I'll continue my attempt to convey where my ideas come from by listing the remainder of my published short stories, and the source of the ideas for each one. If you missed Part I, here it is.   And now for the most recent seven stories: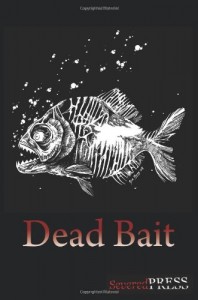 "Blood in the River."  At Ralan, I came across a request for submissions for a horror anthology about fish or fishing, to be called Dead Bait.  I had no desire to write horror fiction, and tried to move on to other writing projects.  My muse, however, wanted me to write it and whispered the story idea quite loudly.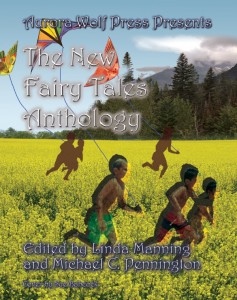 "A Sea-Fairy Tale."  As I recall, the discussion during one critique group session had turned to the then-current popularity of fairies in fantasy fiction.  Again, I had no desire to write anything of the sort, but my muse insisted.  I gave my fairy story a sea-going flair.  The story was published in The New Fairy Tales Anthology.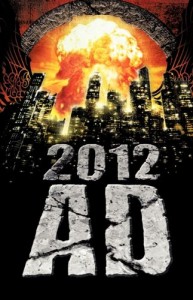 "The Finality."  Another visit to Ralans showed me Severed Press was looking for submissions for an anthology about the Mayan 2012 prophesy, to be called 2012 AD.  I'm not one of those who thinks the world will end this December, but that Mayan calendar myth does make for good story material!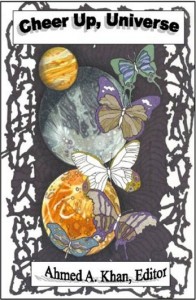 "Bringing the Future to You."  My critique group decided to task ourselves with a writing exercise.  (Mary Shelley's Frankenstein was inspired by just such a group challenge.)  We chose a phrase at random from a book of writing prompts.  The phrase was, "The fortune teller said…"  This story was published in the anthology Cheer Up, Universe!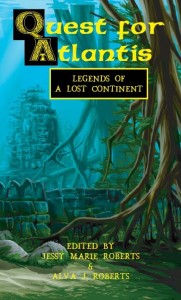 "The Vessel."  I got this idea at a science fiction conference.  I don't remember the exact inspiration, but while at the conference I suddenly got a vision of Atlantean sailors returning in their ship to find their homeland, their island, gone.  The idea stuck with me for several months.  Then I had occasion to read Guns, Germs, and Steel: The Fates of Human Societies by Jared Diamond.  His non-fiction book deals with the interaction between high-technology and low-technology cultures in history.  There are elements of that book in my story.  "The Vessel" was published in Quest for Atlantis:  Legends of a Lost Continent.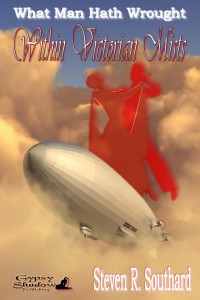 "Within Victorian Mists."  I enjoy steampunk, and one night I was websurfing about the topic and saw some buzz about people bemoaning the lack of steampunk romance.  I didn't want to write romance, but the muse prodded me to give it a try.  In thinking about what I could write, I remembered a mention, years earlier, of someone being surprised radio was invented before the laser.  That got me wondering what might have happened if someone had invented the laser in Victorian times.  This story was published by Gypsy Shadow Publishing.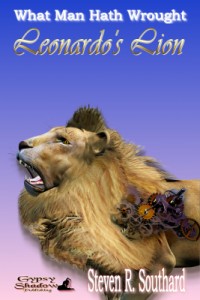 "Leonardo's Lion."  Like many people, I'm fascinated by Leonardo da Vinci.  One aspect of his life is rarely mentioned; late in life he constructed a mechanical lion as entertainment for a royal party.  I got to thinking–what happened to that lion afterward?  Gypsy Shadow Publishing also published this one.  (Notice the clockwork gears on the cover.)
Some writers struggle to search for good story-writing ideas; some bump into ideas all the time.  Whichever you are, may you come across the inspirations you need, the ones that prompt you to write great stories.  That's the wish of–
                                                                            Poseidon's Scribe
Please follow and like me: